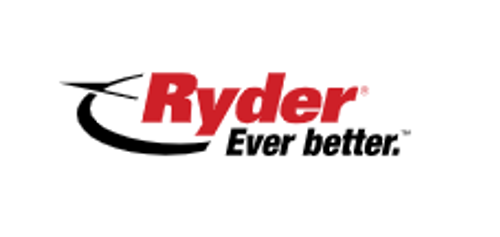 Summary
The Transportation Analyst is responsible for managing Transportation Management business processes (i.e. procurement, Freight Bill Audit & Payment, Shipment Planning & Execution) to ensure that Ryder's solutions are meeting customer requirements. This position will handle repeatable analysis and tasks driving continuous cost and service improvement by recommending and implementing stated improvements. The position will require both customer and carrier interfacing and capable of representing Ryder in customer meetings.
Essential Functions
Monitor and manage key performance indicators and execute root cause analysis utilizing TM operating systems.
Provide all support function activity including accuracy and timeliness of data processing, reporting analysis, and all other customer specific inquiries.
Interact with clients in resolving problems and coordinating implementations.
Cohesively work with internal SME(s) to resolve problems and/or support implementations.
Process and distribute weekly and monthly customer metrics and develop customer performance reports.
Prepare various reports as required or any support document needed as well as updating SCLM and SCMP.
Initiates continuous process improvement activities and monitors results.
Responsible to measure the transportation networks cost and service performance as well as analyze, implement, and develop improvement initiatives in support of the Account Executive.
Coordinate the activities of TM procurement to achieve best cost/service solution network.
Responsible for preparation in support of client quarterly and monthly account reviews.
Evaluate, quantify and present opportunities for continuous improvement at assigned accounts.

Additional Responsibilities
Performs other duties as assigned.

Skills and Abilities
Strong verbal and written communication skills
Bilingual, French and English (for Quebec Locations only)
Strong planning and organizational skills
Possesses a high degree of initiative
Demonstrates analytical skills
Demonstrates problem solving skills
Excellent interpretation of complex statistical data
Must be computer literate and able to use the Microsoft Office Suite (Excel, Word, Access & PowerPoint required) as well as internet for work related matters
Demonstrates customer service skills
Develops and delivers effective presentations
Excellent interpersonal skills
Detail oriented and customer focus
Possesses a high degree of initiative

Qualifications
College degree/Technical Certification required in Business, Logistics, Transportation. A combination of other education and experiences will be considered.
Bachelor's degree preferred in Business, Logistics, Transportation.
Two (2) years or more of industry related experience required
Two (2) years or more experience in custom and flow of freight as well as Transportation Management required