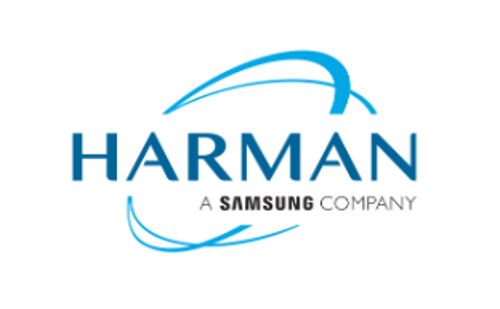 HARMAN's engineers and designers are creative, purposeful and agile. As part of this team, you'll combine your technical expertise with innovative ideas to help drive cutting-edge solutions in the car, enterprise and connected ecosystem. Every day, you will push the boundaries of creative design, and HARMAN is committed to providing you with the opportunities, innovative technologies and resources to build a successful career.

A Career at HARMAN
As a technology leader that is rapidly on the move, HARMAN is filled with people who are focused on making life better. Innovation, inclusivity and teamwork are a part of our DNA. When you add that to the challenges we take on and solve together, you'll discover that at HARMAN you can grow, make a difference and be proud of the work you do everyday.
About the Role
The HARMAN Automotive Engineering Services (AES) Architecture Practice offers vehicle OEMs system and software architecture services across the automotive environment. Engagements range from consulting projects delivering architecture assessments and industry trend analysis, to multi-year next-generation architecture development.
The growing Practice is looking for an experienced System Architect with knowledge of vehicle hardware, software and networking to work for HARMAN's automotive customers, to contribute to the Practice's community with expert knowledge, to answer RFxs, and to work closely with other Practices on PoCs of new technologies and tools.
What You Will Do
You will work predominantly for HARMAN's automotive OEM customers.
You will contribute to the Architecture Practice's community with expert knowledge.
You will produce responses to services RFxs covering technical solutions, tools, staffing and case studies, working with the bid management, sales and delivery teams.
You will work closely with other Practices on proof of concepts of new technologies and tools, as needed.
You will clearly and confidently communicate with stakeholders to advise on and develop vehicle system architectures, considering industry trends, and author whitepapers/blogs for publication as needed.
You will collaborate in cross-functional teams depending on the engagement.
You will be comfortable taking the lead, and leading change.
You will demonstrate excellent judgement and drive towards results.
What You Need
10+ years' experience in system and software architecture, some of which in automotive OEMs or suppliers
Experience in IVI, connectivity or ADAS domains and general knowledge of vehicle E/E architectures and trends
Consulting, requirements engineering, architectural design, presales solutions
Excellent spoken and written English
What is Nice to Have
Model based system engineering, SysML and UML, MagicDraw, Sparx EA, PREEvision, Rhapsody
Working in ASPICE compliant processes, and experience with SAFe and LeSS agile
Familiarity with Cybersecurity ISO21434, UNECE R155, China GB/T regulations, SW updates ISO 24089, UNECE R156, Functional safety ISO 26262, and how they impact system architecture
Familiarity with service-oriented architecture, containers, hypervisors, communication middleware like SOME/IP and DDS
Realtime and general-purpose operating systems, AUTOSAR Classic and Adaptive, QNX, Linux, Android
Familiarity with compute hardware: SoCs, CPUs, MCUs, security features like safety islands, HSM, TEE
Networking: Ethernet, CAN, CAN FD and diagnostics: UDS, DoIP, SOVD
Interfaces: WiFi, 5G, BT/BLE, UWB, C-V2X, DSRC, USB
What Makes You Eligible
Be willing to travel, domestic and international 
Be willing to work in a HARMAN office (at least twice per month), client site, or remotely from home, as needed by the business
What We Offer 
Access to employee discounts on world-class Harman and Samsung products (JBL, HARMAN Kardon, AKG, etc.)
Extensive training opportunities through our own HARMAN University
Competitive wellness benefits
Tuition Reimbursement
Access to HARMAN Campus Fitness Center and Cafeteria
An inclusive and diverse work environment that fosters and encourages professional and personal development
HARMAN is an Equal Opportunity /Affirmative Action employer. All qualified applicants will receive consideration for employment without regard to race,color, religion, sex, sexual orientation, gender identity, national origin,disability or Protected Veterans status. HARMAN offers a great work environment, challenging career opportunities, professional training and competitive compensation. (www.harman.com)