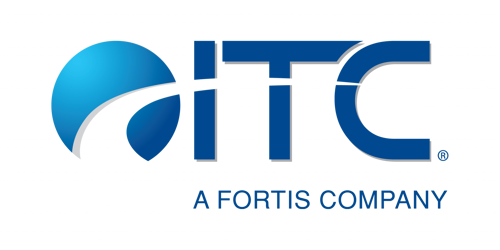 Job Description
Join ITC Holdings for our Summer 2023 Internship Program and gain valuable experience supporting information technology business objectives while gaining practical and real-world capability through challenging work assignments.
ESSENTIAL DUTIES & RESPONSIBILITIES
Supports and plans work on small projects with direction from leadership and other Sr. Engineers

Works with various departments to gather information needed for projects.

Performs analytical work within the assigned functional area.

Creates or updates systems or databases for specific department needs.
REQUIREMENTS
Currently enrolled in an accredited Information Technology, Computer Science, Computer Engineering, or Computer Information Systems degree program.

Attention to detail and ability to complete assignments.

Willingness to work 40 hours per week

Ability to communicate effectively both verbally and in writing.

Ability to multi-task and work under minimal supervision, in a team environment.

Extensive knowledge of Microsoft Office (Word, Excel, Outlook, PowerPoint and Access).

Ability to learn and utilize job specific software

Applicants must be authorized to work in the United States for any employer. ITC does not sponsor employment visas, such as H-1B or TN visas.
About Us
At ITC, we're not your typical utility. Technology deployment and innovation are occurring at an accelerated rate within our industry – and ITC is leading the way.

And we need employees who thrive in a fast-paced, learning environment, where every day is different from the next. Now is the time to join an industry that is in the middle of a transformation. Think of it this way: as we move toward a more electrified economy, the power grid needs to be transformed in a way that it hasn't been in 100 years.

As a 19-years-young utility, ITC is creating the new norm for what a utility of the future is all about. Plus, we offer a competitive salary, outstanding benefits, a generous time off policy, and other perks that set us apart.

Whether you are fresh out of college, eager to put your degree to work, or if you are in a mid-career job search, ITC offers great employment opportunities where you can make a difference.