Engineer - Planning, Senior or Principal (Strategic Studies)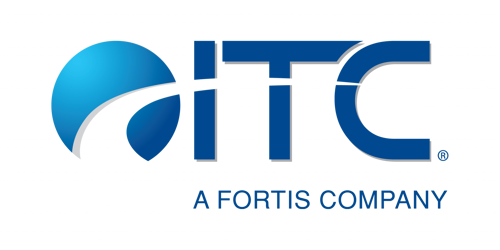 Engineer - Planning, Senior or Principal (Strategic Studies)
JOB DESCRIPTION
Provides analysis and support on strategic studies related to transmission system performance, including the impacts of utility Integrated Resource Plans (IRPs), and various planning and business strategic objectives.  Serves as internal technical resource as needed to support ongoing planning department business priorities.  Advances the Planning area's objectives through the engagement, advocacy, communication, and analysis of certain initiatives at state commissions and other industry venues. 
ESSENTIAL DUTIES & RESPONSIBILITIES
Utilizes various power system analysis tools to analyze transmission system.  
Reviews, analyzes, and strategically engages in relevant utility IRP and participates in developing appropriate company responses.
Supports cross-functional groups within planning on any technical related matters such as Economic
Planning, Generation Interconnection, Stability, etc. as needed.
Participates in developing testimony and documents required in related regulatory processes, providing direct testimony as appropriate.
Coordinates closely with cross-departmental teams working on IRP responses and other strategic studies.
Communicates strategic study results and objectives to internal and external audiences.
Takes an active role in strategic planning initiatives including state electric utility matters, RTO technical matters and other strategic objectives.
Attends meetings and training sessions to increase professional knowledge and skills.
REQUIREMENTS 
Bachelor's Degree in Electrical Engineering or equivalent experience and/or education.
Minimum Experience:

Minimum of five (5) years of work experience in related area for Senior Engineer level
Minimum of seven (7) years of work experience in related area for Principal Engineer level

Proficiency with transmission analysis tools.
Senior Engineer candidates must be able to quickly learn job specific skills and be able to work independently given regular work direction while appropriately keeping others informed of activities and issues or potential issues.
Principal Engineer candidates must have advanced engineering skills and be able to work under minimal supervision given high level work direction while appropriately keeping others informed of activities and issues or potential issues.
Possess sound analytical problem-solving and documentation skills.
Ability to communicate effectively both verbally and in writing with superiors and individuals inside and outside the company.
Ability to work in a team environment.
Ability to multi-task and manage time effectively.
Knowledge of Microsoft Office (Word, Excel, Outlook, PowerPoint, and Access).
Some travel required
Applicants must be authorized to work in the United States for any employer. ITC does not sponsor employment visas, such as H-1B or TN visas.
ABOUT US
At ITC, we're not your typical utility. Technology deployment and innovation are occurring at an accelerated rate within our industry – and ITC is leading the way.
And we need employees who thrive in a fast-paced, learning environment, where every day is different from the next. Now is the time to join an industry that is in the middle of a transformation. Think of it this way: as we move toward a more electrified economy, the power grid needs to be transformed in a way that it hasn't been in 100 years.
As a 19-years-young utility, ITC is creating the new norm for what a utility of the future is all about. Plus, we offer a competitive salary, outstanding benefits, a generous time off policy, and other perks that set us apart.
Whether you are fresh out of college, eager to put your degree to work, or if you are in a mid-career job search, ITC offers great employment opportunities where you can make a difference.

Please take a moment to review our Diversity Statement.

JOB INFO
Job Identification - 500381
Job Category - Engineering
Posting Date - 06/07/2023, 04:10 PM
Apply Before  - 07/14/2023, 05:00 PM
Job Schedule - Full time
Job Shift - Day
Locations -  27175 Energy Way, Novi, MI, 48377, US