Embedded Cybersecurity Engineer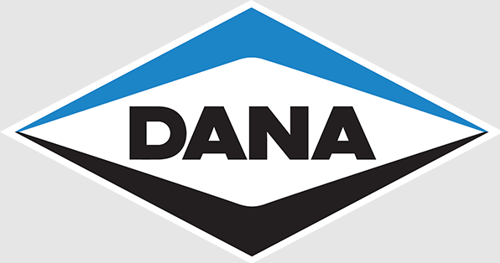 Embedded Cybersecurity Engineer

Novi, MI, US, 48377

Requisition:  34246
Dana is a global leader in the supply of highly engineered driveline, sealing, and thermal-management technologies that improve the efficiency and performance of vehicles with both conventional and alternative-energy powertrains. Serving three primary markets – passenger vehicle, commercial truck, and off-highway equipment – Dana provides the world's original-equipment manufacturers and the aftermarket with local product and service support through a network of nearly 100 engineering, manufacturing, and distribution facilities.
Purpose
This role is responsible for assisting in the creation of cybersecurity building blocks for product use cases, guiding and training various staff in cybersecurity fundamentals, and building out content for the emergence of a formal Product Cybersecurity Initiative within Dana. This role is a central and global specialization uniquely adapted to aiding engineers of all walks in applying cybersecurity fundamentals to their engineering disciplines where applicable. This form of role is still currently being defined within the Automotive Industry and is subject to refinement, specialization, and other strategic enhancements. This role values flexibility and creativity in the application of best practices to difficult and challenging technical environments.
PRIMARY DUTIES AND RESPONSIBILITIES
• Define cybersecurity strategies for various product types
• Guide and train other engineers in proper application of the above strategies
• Implement and supplement in engineering tasks where cybersecurity skillsets are absent
• Create, update, and map cybersecurity processes
• Simplify, categorize, and consolidate cybersecurity requirements
• Cooperate with IT, Manufacturing, and Vendors simultaneously to achieve holistic strategic alignment
EDUCATION AND QUALIFICATIONS
Bachelor of Science in Computer Science, Computer Engineering, Electrical Engineering, or other related fields.
5 years of experience
Equivalent of the above in practical hands on Embedded Software Engineering portfolio work
Can pass as an Embedded Software, Systems, Architect, or similar professional
Traditional IT Security Certifications and Training may apply
Self-Taught Hacking, Reverse Engineering, and Embedded Modification experience may apply
Significant Portfolio-Work Related to Cybersecurity alone may be enough
SKILLS AND COMPETENCIES
Willingness to create order from ambiguity • Creative problem solver
Highly resourceful and efficient
Ability to write embedded software of any form
Ability to work within tight design constraints
Flexibility in assisting where needed, when needed technically
Able to make decisions independently with appropriate level of consultation/communication.
Strong communication skills, both oral and written, at all levels
Commitment to the highest standards of ethical behavior in self and others
Commitment to inclusion and diversity
Ability to travel domestically and internationally as required (5% of travel)
Able to effectively interface with other disciplines in the organization to achieve result
IT, Manufacturing, and Engineering Business Units, Hardware and Electrical Engineering
Demonstrated ability to drive results
Proven excellent customer relationship management skills
We are an Equal Opportunity Employer and do not discriminate against any employee or applicant for employment because of race, color, sex, age, national origin, religion, sexual orientation, gender identity, status as a veteran, and basis of disability or any other federal, state or local protected class.

Unsolicited Resumes from Third-Party Recruiters
 Please note that as per Dana policy, we do not accept unsolicited resumes from third-party recruiters unless such recruiters were engaged to provide candidates for a specified opening. Any employment agency, person or entity that submits an unsolicited resume does so with the understanding that Dana will have the right to hire that applicant at its discretion without any fee owed to the submitting employment agency, person or entity.​
Nearest Major Market: Detroit